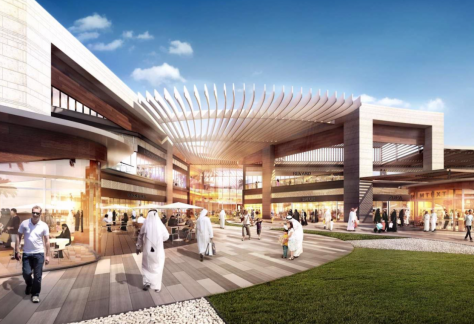 Riyadh Park
One of Riyadh's biggest, most comprehensive malls. Whether you're looking for great deals or souvenirs to take back home or just entertainment, you are sure to find it here. With the world's most prestigious brands, a state-of-the-art cinema complex and over 70 dining options available at this mall, you will be spoilt for choice.
Kingdom Centre
Rising over 300 metres in height, this architectural marvel is a part of Riyadh's iconic skyline. Start from the Sky Bridge, where you'll enjoy breathtaking views of the city. Then head down to the mall for some high-end shopping. Once you've worked up an appetite, luxurious fine dining awaits at The Four Seasons.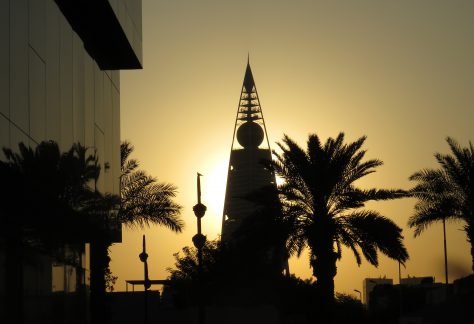 Mode Mall
You'll find all of your favourite stores and brands right next to Al Faisaliah Tower, a modern skyscraper. Don't forget to dine at The Globe restaurant, located at the very top of the tower and enjoy panoramic views of the capital. We recommend making a reservation for sunset, when the whole city shines in golden hues.
Centria Mall
Shop for style that exudes sophistication and luxury. This mall is where you can find some of the world's premium designer brands. Located in the heart of the bustling Tahlia Street, you can easily reach the mall, indulge in a culinary adventure and shop for latest fashion.
Taibah Souq
Taibah souq is one of the most traditional souqs in the city. You can find great bargains and souvenirs to take back home with you, including spices, toys, fragrances, clothing and jewellery. It is popular for its magnificent rows of gold and diamond shops.