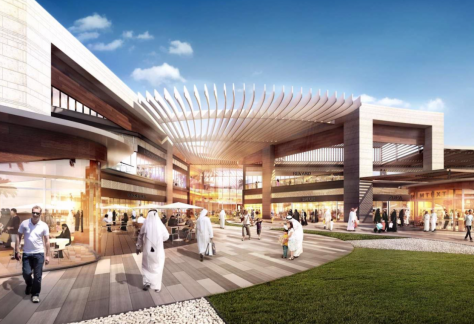 Riyadh Park
This is one of Riyadh's biggest, most comprehensive malls. Whatever you're looking for, you'll encounter many of the world's most prestigious brands, a state-of-the-art cinema complex, and over 70 dining options.
Kingdom Center
Rising over 300 metres tall, this architectural marvel is an iconic part of Riyadh's skyline. Start from the Sky Bridge, where you'll enjoy breathtaking views of the city. Then head down to the mall for some high-end shopping. Once you've worked up an appetite, luxurious fine dining awaits at The Four Seasons.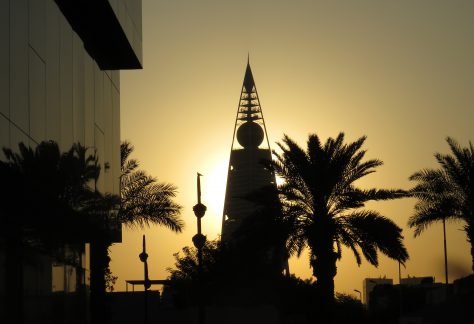 Al Faisaliah Mall
You'll find all of your favourite stores and brands inside this modern skyscraper. Make sure to have dinner at the "Globe" restaurant, located at the very top of the tower and offers panoramic views of Riyadh. We recommend making a reservation for sunset, when the whole city shines in golden hues.
Centria Mall
If you're looking for sophistication and luxury, here's where you can shop amongst the world's prestigious designer brands. Just outside is trendy Tahlia Street. Relax over a cup of coffee or indulge in culinary delicacies with the city's most stylish.
Taibah Local Markets
Taibah Markets is one of the oldest and most traditional souqs in the city. Here you can find everything including spices, fragrances, clothing and most famously – gold. Enjoy the creative jewelry displays and make sure to barter before buying.