The Zone
A new development popular for its modern design, The Zone offers a range of dining options both indoors and outdoors. In good weather, it's the perfect place to walk around and soak in the unique atmosphere, wonderful cuisine, and friendly vibe.
Oud Square
In the heart of the capital's Diplomatic Quarter, this stylish complex is home to premium restaurants, boutique coffee shops and stores featuring some of the world's most luxurious brands.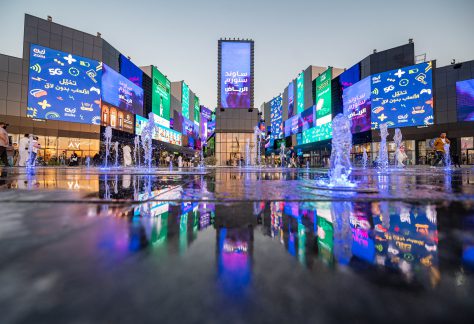 The Boulevard
A modern galleria bringing together a vibrant selection of restaurants, coffee shops and recreation facilities. If you're looking to have a social meal surrounded by Riyadh's cosmopolitan locals, this is the place to be.
Boga Superfoods
The perfect choice for the health-conscious traveller, this local restaurant chain offers a range of guilt-free menu options that will recharge your body and mind.
Saldwich
The organic foods movement is thriving in Riyadh, and this is where you can indulge in the freshest sandwiches and salads knowing that every ingredient is all-natural.